Tuesday, September 23rd, 2014
Hard to believe two years have passed already, but we've circled the sun twice and it's time for another Guitar Flangdang here in Walnut Creek. This is the ninth time we've hosted a get together for builders and fans of fine handmade guitars and as always it was a blast.
Here's a sample of kind of instrument that was shared at the event, this is a Tony Yamamoto Talus model in Millennium redwood and maple: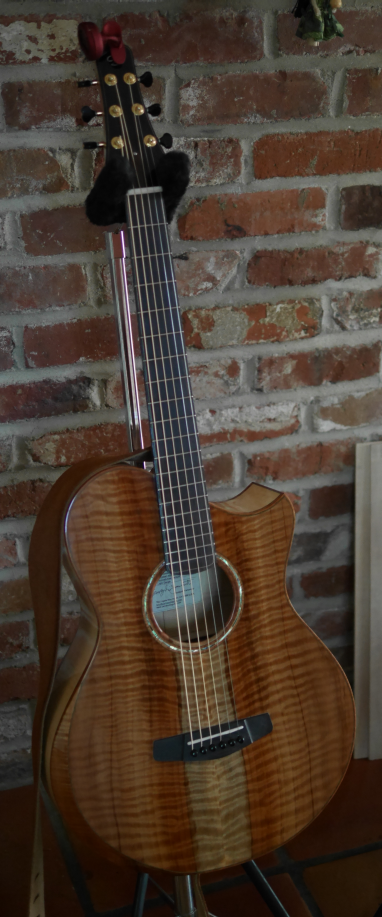 We had a new and improved Flangdang Video Booth at this event. I rigged my Panasonic Lumix GH4 with the Lumix 20mm lens, connected to a large monitor using the HDMI out of the camera so people could see themselves, and used a WIFI connection and the Lumix Image App to connect to an iPad for remote camera control. For audio I used the Rode NT4 stereo mic straight into the camera and got excellent results, until the guys turned on the lights downstairs to play table tennis. Those fluorescents generate a nasty buzz in the studio just above the garage and that afflicted two of the videos we shot.
You can see all the clips at this playlist on the Homebrewed Music YouTube channel.
---